Nantucket Weekend.
The three things that make a Strommen vacation successful:
1. A GOOD WORKOUT
Running around the island is fun because it's a great way to explore.
The "bootcamp" class at the new "Studio Nantucket" was awesome and I'm still sore...
Definitely rent bikes, they'll give you a map of the island and you can't go wrong.
2. GREAT FOOD
BREAKFAST: Acai bowls are everywhere. I tried all of them. "Lemon Press" by far had the best one. I also recommend "Black Eyed Susan's."
LUNCH: We went to "Something Natural" which is arguably the sole reason my mom comes to Nantucket. I also recommend "Met on Main" & "Provisions."
DINNER: If you're going to Nantucket, make reservations for dinner NOW. The "Dune" had a vegan platter that was delicious. (My mom had the steak - loved it.) I also recommend "LOLA 21" & "Pi Pizzeria"
DESSERT: The famous Nantucket "Juice Bar" of course. It's definitely worth the line. Get the ice cream sandwich. Vegans- they've got ya covered.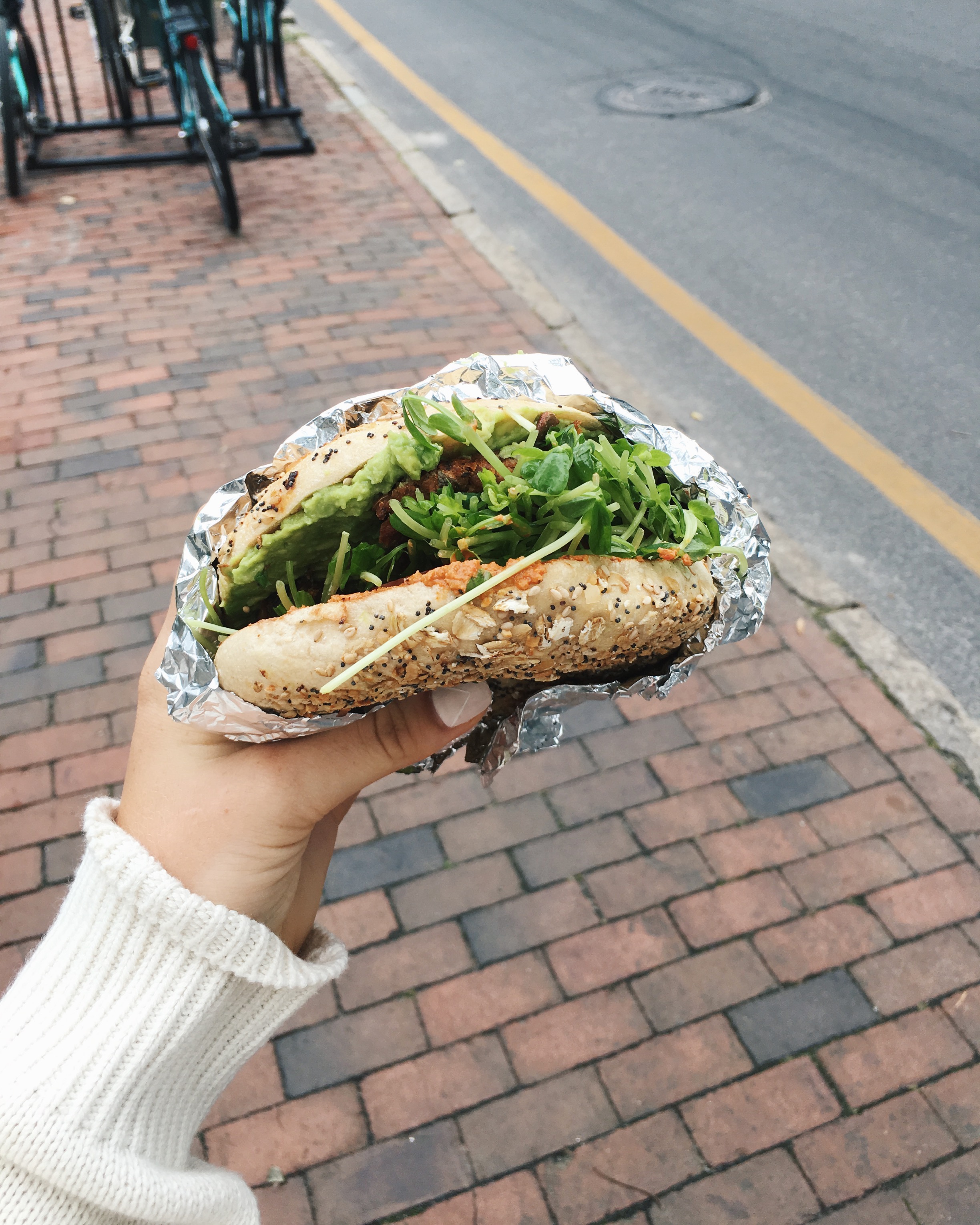 3. BETTER SHOPPING
Nantucket is basically the hub for my Mom's house shopping. She has an obsession with clipper ships and I'm pretty sure we have brought home a whale (pic below) every year.
This year I was surprised by the clean beauty scene. Beauty Counter has awesome clean, safe & functional makeup , I got the lip sheer and highly recommend. Follain had it all. I asked what was unique to their store and they pointed me to this herbal cleanser, which is now part of my daily routine. Lastly, Bodega is my favorite store for apartment inspo.